Welcome to our Holiday and New Years Guide for 2020-2021. Read on for events, crafts, recipes, tips, coupons, and much more!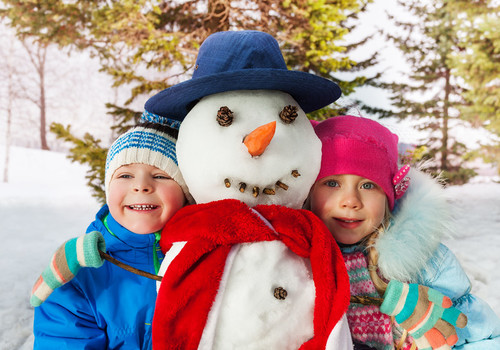 Spread the Light with Macaroni Kid ScrantonMacaroni Kid
This guide is sponsored by our friends at United Sports Academy and Thanxton Holistic Wellness Center & Counseling Solutions.
Macaroni Kid Scranton wants to bring our readers the best discounts for the holiday season. United Sports Academy is offering half-off prices in December for new enrollments. The promo code is Friday and it expires on 12/31/20.
United Sports Academy staff has over 35 years of national, international, and Olympic experience. We are proud to have a professional staff of instructors that are all safety certified by USA Gymnastics and have been involved in the sport at every level from beginner to elite. Our staff strives to exceed every standard in the gymnastics industry by offering a variety of classes in 2 locations Dunmore and Scranton!
Our Mission
United Sports Academy's mission is to provide young people in our community with the finest gymnastics experience and serve as the premier talent development center in the area. We are committed to enlightening the future generation with the importance of regular exercise and the impact it has on self-confidence, character, goal setting, and overall well-being.
Our Philosophy
The philosophy of United Sports Academy is unique in one single aspect. Although we provide Olympic level training, we believe gymnastics is only a part in the development of a child's whole being. Through the training of physical strength, we foster self-discipline, respect, and self-confidence, and encourage our students to excel in all areas of their lives!
Benefits of Gymnastics
There are literally dozens of benefits of gymnastics. More than anything, fun associated with fitness activities early on can create lifelong, positive fitness habits for your child. In addition, gymnastics is the "Sport of all Sports", preparing kids for any sport they become involved in later in life.
Mental focus. Learning how to concentrate on a task and achieving goals.
Balance. Walking on beams can transfer later to riding a bike.
Social skills. Taking turns, working with partners, sharing, making friends, and acknowledging the accomplishments of others.
Strength. Climbing on bars and ropes develops muscle strength.
Flexibility. Improved range of motion through stretching and holding body positions.
Coordination. Hand-eye coordination improves writing ability while eye-tracking improves reading readiness.
Health. Burning calories and improving cardiovascular health can help jump-start a life of fitness.

10 November Events, From Dia De Los Muertos to Small Business Saturday
10 Special (and Some Just Silly!) January Holidays and Events
Ten Holidays and Events to Celebrate With Your Kids in February

FREE Christmas Party Printables
Make Easy Poppers for New Year's Eve
Start a Memory Jar for the New Year

Skip The Baking and Go Straight to Fun with Entenmann's® Little Bites®
How To Keep From Overindulging This Holiday Season
What to Do With Holiday Leftovers? Try This Crustless Turkey Pot Pie
Getting Back to Routine After The Holiday Season

12 Christmas Traditions to Start This Year
7 Ideas for Where to Hide Gifts This Holiday Season
Why the Holidays Can Be Difficult for Special Needs Families
Portable North Pole's Free Santa Videos Bring Christmas Magic to Life
Take Care of Your Mental Health
At Thaxton Holistic Wellness Center it is our mission to create a soothing, client-focused, healing-centered environment, committed to treating you as a whole person - mind, body, and spirit. We offer mental health counseling, psychological evaluations, nutritional counseling, art therapy, play therapy, EMDR, mindfulness-based practices, massage, reiki, yoga, social, play, and skill-based groups, wellness workshops, and more.
Our therapists offer telehealth and in-person individual, couple, family, and group counseling services for all ages and concerns. Therapy looks different for everyone and we will work with you to develop specific, tailored strategies to help you find and connect with your authentic self through healing emotional wounds, fostering personal growth, and restoring wellness and balance.
We have 6 locations throughout NorthEast Pennsylvania.
228 S Main Avenue, Scranton, PA 18504 (Main office)
2324 Boulevard Avenue, Scranton, PA 18509 (Green Ridge office)
392 N Main Street, Archbald, PA 18403 (Archbald office)
254 Daleville Highway, Covington Twp, PA 18444 (Moscow office)
303 Wyoming Avenue, West Pittston, PA 18643 (W Pittston office)
480 Pierce Street, Suite 316, Kingston, PA 18704 (Kingston)
We have 6 locations throughout NorthEast Pennsylvania. Please visit www.thaxtonholisticwellnesscenter.com, Facebook, e-mail, or call our office to learn more about us and the services we offer.
We look forward to meeting you and helping you boost your wellness inside and out!
Our clients are saying...
Clients are saying:
"Thaxton Wellness has helped my daughter tremendously. She is doing so much better in school."
"My son's tantrums have decreased significantly and he is starting to express his feelings to us which is really helping me know what he needs."
"My daughter loves her clinician. She looks forwards to the sessions and is always in a good mood when they are done."
---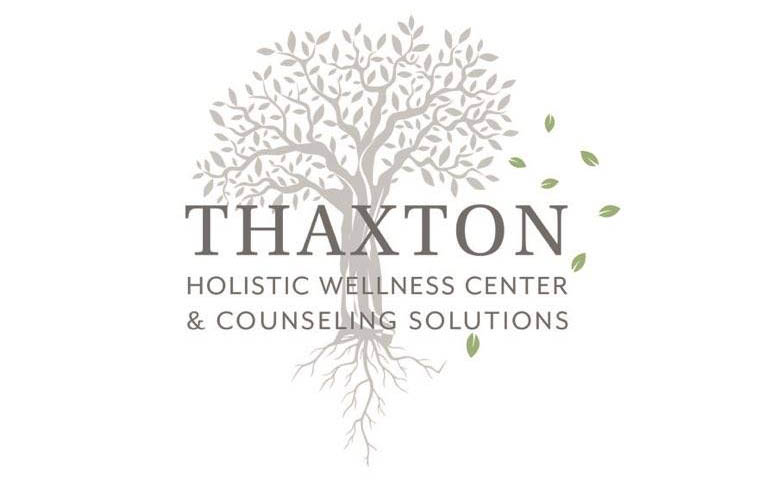 Thaxton Holistic Wellness Center and Counseling Solutions
Phone: (570) 904-7363
Fax: (570) 348-4079
Please visit thaxtonholisticwellnesscenter.com to learn more about us and the services we offer.

---
Coping With Grief During the Holiday Season
One Mom's Mental Health Journey, and Symptoms to Watch For
Got the At-Home Blues? Here's How To Take Care of Your Mental Health
Nine Mental Health Benefits of Walking
Macaroni Kid Scranton is a website and e-newsletter focused on family-centered events, activities, and resources near Scranton, Pennsylvania. We help families live happier, healthier lives by delivering quality content straight to your inbox each and every week.
---
Quick links to connect with our community:
---