Are you looking for a summer camp in Scranton? Macaroni Kid Scranton proudly presents our 2021 Summer Camp Guide. Find out all about the summer camps in Scranton, PA here!
---
This guide is currently under construction. We appreciate your patience. Check back soon for updates!
---
Here are some articles to decide which camp is right for you:
---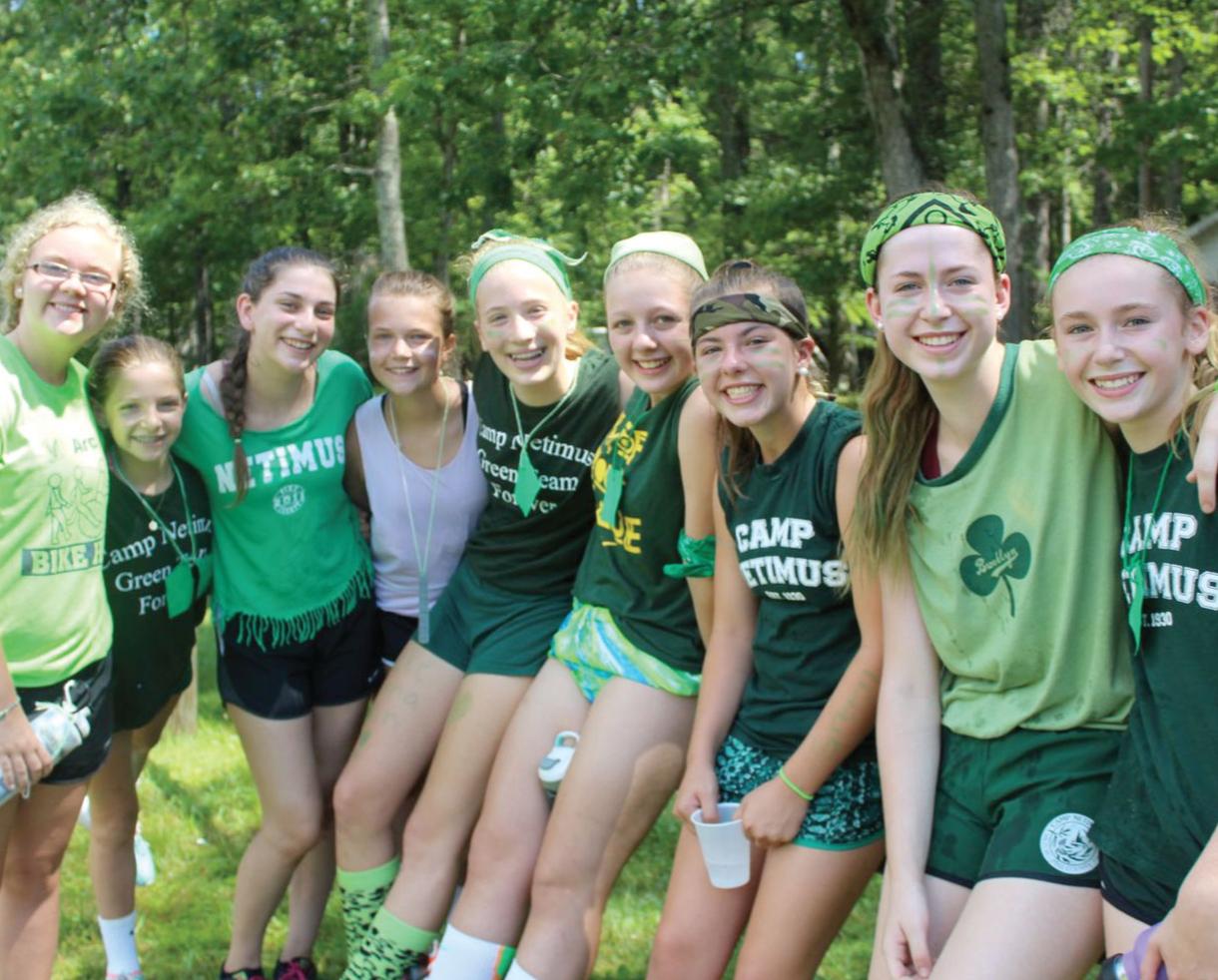 708 Raymondskill Road, Milford, PA 18337
(570) 296-6131
Darlene@netimus.com
Save 25% with CertifiKid deal
Camp Netimus, a residential summer camp for girls, located in the Pocono Mountains of Northeastern Pennsylvania, is home to 145 sleep-away campers and more than 80 staff members who come from across the United States and from countries around the world.
Campers can enjoy a variety of over 40 activities such as horseback riding, swimming, rock climbing, hiking, boating, canoeing, water skiing, sailing, mountain biking, tennis, photography, and crafts to name a few. Camp Netimus has been a Sleepaway camp for girls since 1930, and has helped thousands of girls have the summer camp experience of their life.
* This listing contains an affiliate link and Macaroni Kid Scranton receives a commission from purchases made through this link. Thank you for your support!
---

ONLINE ~ AGES 4+
Sketch here, sculpt there, paint anywhere! Inspire their love of art with an incredible virtual experience designed to inspire creativity and foster learning with an all-access pass from Young Art. Classes include Harry Potter, Pokemon, and Disney-themed lessons, Fashion Design, Clay sculpting, Sketching, Digital Art, Culinary Art, & more! Save 20% with a CertifiKid deal.
* This listing contains an affiliate link and Macaroni Kid Scranton receives a commission from purchases made through this link. Thank you for your support!
---
Summer Camp at MyGym
3 West Olive Street, Scranton, PA 18508
(570) 558-1311
Summer Camps will run in June, July, and August. Dates can be found on our website.
There will be two sessions 9 am-12 pm and 1 pm - 4 pm.
My Gym camp is simply the best! Children participate in energizing fitness games, noncompetitive gymnastics, arts and crafts, music and so much more. Each camp program is uniquely designed to keep your children moving and active, as we emphasize physical development and personal success. Our themes and programs change daily, so no two camp days at My Gym are ever the same.
Whether you are looking for the best place to send your children on cold and snowy/rainy days or trying to keep them active and cool during the hot summer months, My Gym camp is the place to be. We make it easy for parents with our drop-off program, pay-by-the day options, and multi-day and sibling discounts.
My Gym camp is a 3-hour drop off program jam-packed with games, relays, puppets, arts and crafts, story time, music and much more! Lead by our caring teachers, My Gym Camp is designed to enhance physical and emotional growth, all while keeping your child's enjoyment as our top priority. Every day is a NEW THEME, so no two days will ever be the same!

Find out more about Summer Camp at MyGym here.
United Sports Academy Trampoline & Tumbling Summer Camps
1035 Reeves Street, Dunmore, PA 18512
(570) 354-2775
Join us at United Sports Academy Trampoline & Tumbling for a Summer of Fun with our 6 weeks of Summer Camps! These half-day camps will not only teach you the basics of gymnastics, ninja, and tumbling but will include trampolines, Zumba, fitness, hip hop dance, games, and more! Friday is pizza party day! New this year we will include THEME WEEKS to learn a variety of new topics and crazy crafts! Pick your favorite week or do all 6!
We have multi-student and multi-week discounts! Ask about our extended drop-off hours!
Campers will enjoy a full curriculum in which they will be learning the sport itself, as well as gain education on health & wellness, nutrition, fun-ditioning, crafts, and more. All camps run with a break for snack and Friday is pizza party! Upon completion, each child will receive a free, limited-time camp t-shirt!
Find out more about United Sports Academy Summer Camps here.
Summer Day Camp at JCC Camp Daleville
601 Jefferson Avenue, Scranton, PA 18510
(570) 346-6595

JCC Camp Daleville (operated by the JCC of Scranton), ages 3-13, everyone is welcome! Dates: June 17th-August 8th, 1,4 or 8 week options.
What will your children be doing this summer? If you are looking for an exciting full-day program then check out JCC Camp Daleville! JCC Camp Daleville, a summer day camp, is located 15 minutes from Scranton, PA in rural Daleville. It is operated by the JCC of Scranton. Our beautiful 100-acre site provides the perfect camp atmosphere. We offer programs for campers from preschool age through seventh grade and an exciting Counselor in Training (CIT) program. Everyone is welcome!
Register your child today for a summer to remember. Our goal at JCC Camp Daleville is to give your child the best summer camp experience possible. We encourage them to build relationships and achieve personal growth. We foster a sense of independence in your children, and work to build confidence and a greater self-esteem. We enrich their lives by instilling positive values and building life skills in a fun, safe environment while creating lasting friendships and memories!
There is never a shortage of exciting activities at JCC Camp Daleville. Campers will enjoy their favorite activities and discover new skills. Swimming, arts & crafts, drama, sports, archery, hiking, boating, trip days, theme days, special interest activities, overnights and more! And this summer we are offering specialty camps in horseback riding, tennis & cooking!
The JCC has operated Camp Daleville for more than 50 years! We provide safe, supervised transportation from designated locations in Clarks Summit, Scranton and the Poconos. It's never too late to register for JCC Camp Daleville.
Find out more about JCC Camp Daleville www.campdaleville.org
Penn State Scranton Youth Camps
120 Ridge View Drive, Dunmore, PA 18512
(570) 963-2600
Campers (ages 6-16) explore their interests and are challenged with projects, crafts, and activities that lead them to explore exciting new fields. Camp programs and curriculum are continuously being developed to offer new challenges and opportunities in STEAM (Science, Technology, Engineering, Arts and Mathematics). Most camps are half-day, one week long either in the mornings or afternoons.
July 8 – August 2
Camps: Arts Around the World, Babysitter's Training, Building Bridges with K'NEX®, Cool Science, Coding Camp, Creative Lego® Engineering, Cub 'Caching, Engineering, Lego® Mindstorms® Robotics, Robotic lab, Junior Robotics Lab, Motorsports Forensics, Rocketry, Science of Superheroes, Space, Wizards and Cauldrons, and Zoo.
Academies (ages 12-16): Business and Entrepreneurship, Computer Gaming, Health Care, and Wizards. Have fun, learn and make friends!
Find out more about Penn State Scranton Youth Camps here: scranton.psu.edu/cubcamps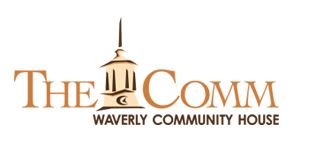 Comm Camp at Waverly Community House
1115 N Abington Road, Waverly, PA 18471
(570) 586-8191
Comm Camp is designed so children can have fun and make friends. With support from Overlook Estate Foundation, the Waverly Community House will host seven weeks of recreation, friendship and learning for that special summertime experience. Campers are grouped by age (preK thru 7th grade) and activities are planned accordingly. Each week of camp will feature a different theme. Comm Camp runs from June 24 through August 9.

COST PER CHILD PER WEEK:
Regular Camp (9am to 1pm) is $120
Extended Camp (1pm to 3pm) is an additional $50
Early Arrival (8am to 9am) is an additional $20
Extended Afternoon (1pm to 6pm) is an additional $90
Counselor in Training (grades 8, 9, 10) $350 for 3 or more weeks or $120 per week
Find out more about Comm Camp here.
Camp Orchard Hill
640 Orange Road, Dallas, PA 19612
(570) 333-4098
Experience Camp Orchard Hill's Best Week Ever Day Camp, the Gold Daisy Award Winner for most loved Summer Camp in the Wilkes Barre area! To meet the growing demand, we've extended our 2020 transportation options for families in Duryea, Scranton and Clarks Summit! We make it our goal to serve both campers and parents with an engaging program and a convenient, flexible structure to match your family needs. We also serve children with mild to moderate special needs in an inclusive setting. (See our website for more details!)

At Best Week Ever Day Camp:
Your child's safety comes first with a registered nurse on site 24/7, certified lifeguards and staff trained in CPR and First Aid.
We require a complete set of safety clearances for every employee including PA Criminal Record, PA Child Abuse, and FBI Background checks.
Our staff are hand-selected and then carefully trained to serve you with excellence!
Our air-conditioned facilities include a 12,000 square foot gymnasium and game room, Olympic-sized swimming pool, private Lake Manjo, newly remodeled snack shop, and our gorgeous Lakeview Terrace dining room!
Our food service team will happily accommodate special dietary requirements.
Our daily program is designed to build strong and healthy friendships and to test the limits of adventure and creativity! We engage campers of every age to make it their Best Week Ever!
What Families are Saying:
"I just wanted to say thank you! I know the days can be hot and long, but know that you are making the best memories for your campers. Sometimes it's not always what you say, but how you make them feel. And today we felt like we were welcomed into a family!" Day Camp Parent, 2018

For a preview of Best Week Ever Day Camp, bring your whole family to Open House 2019 on Sunday, May 5th from 1pm-4pm!
Find out more about Camp Orchard Hill here.
To stay up to date with all the latest that Macaroni Kid has to offer, subscribe to our kid-friendly event calendar for families in Scranton.
For even more fun, find us on Facebook, Twitter, & Instagram.
Scranton Cultural Center Youth Theatre Program
The Scranton Cultural Center Youth Theatre Program is pleased to announce its sixth consecutive year of Summer Camps for children in Pre-K through 12th grades.
This year's program runs from July 6 – August 15, with camp days running Monday through Friday from 9:00 am to 4:00 pm.
Sessions range from $225 - $675, and feature full-scale productions of "Xanadu, Jr." and "Disney's Frozen, Jr!"
Your young performer will spend summer days making new friends and letting their creativity SHINE at the SCCYTP's Summer Camp! They will enjoy daily classes in music, theatre, and dance with professional teaching artists who specialize in working with children.
Our Summer Camp is the PERFECT place for young performers who want to discover new talents and skills in a safe and supportive environment, all while building confidence, exploring their creativity, trying new things, and having FUN! Each session culminates with a special showcase for family and friends.
Little Dragon Sessions (PreK-4th)
Session 1 - Fairytale Fun! July 6-10
Session 2 - Showtime Shenanigans! July 13-17
Session 3 - Dance Like Nobody's Watching! July 20-24
Session 4 - Broadway or Bust! July 27-31
Session 5 - Disney's Frozen, Jr!* August 3-15
*A full camp production!
SummerStage Sessions (5th-12th)
Session 1 - Xanadu, Jr! July 6-24 (Special exception, open to 4th Grade!)
Session 2 - Musical Theatre Boot Camp! July 27-31
Session 3 - Disney's Frozen, Jr! August 3-15
For full details visit sccmt.org/camp or contact camp@sccmt.org
A limited number of needs-based scholarships are available.
YMCA Scranton
The YMCA offers a summer camp for children ages 4 thru 8th Grade. Camp runs from 8:00 AM to 5 PM Monday thru Friday. They offer both before and after care for an additional fee. Camp starts on June 10, 2019 and ends on August 16, 2019. The activities include, but not limited to, : Swimming, Arts and Crafts, Gym Time, Playground time, Guest speakers, and much more! Go here to download the flyer.
Register early because spots fill fast!
It's time to register for Summer Science Camp at Carriage Barn Academy! Now that Lackawanna County is expected to move to the "yellow phase" on June 5th, we are able to make plans for Summer Science Camp in July. (If for some reason we have to move back to the "red phase," families will receive a refund.) We will be following the CDC Guidelines so that our students and their families stay healthy and safe. Some of these include limiting our class size, daily temperature checks, social distancing, frequent hand washing, hand sanitizing, and disinfecting as much as possible.
We are planning 8 different themed science camps that will run from July 6-31. There are morning sessions from 9AM-12PM and afternoon sessions from 1-4PM. Kids are welcome to stay for lunch if they are attending both AM and PM camps in the same week. Session Options include: Daring Detectives, Shark Week, Superheroes and Super Kids, Imagine That!, Seriously STEM, Creepy (but Cute) Crawly Critters, Sticks & Stones, and Art (& Science) at the Academy.
Kids will discover the fun in science through various hands-on, educational, thematic activities, including edible science snacks, exciting experiments, and interactive experiences that will spark their interest and curiosity. They also have music with Dan, Dan, the Music Man every Friday. We plan to include some academic learning and review of basics since students in PA weren't able to be in school for the last few months of school. It will be fun so they won't even realize that they are learning!
‍Each program is $150 per child and it includes a light, edible science snack and materials for all experiments, activities, and experiences. Since we are limiting the class size as the CDC Guidelines suggest, we encourage you to register soon to guarantee your child's spot in each camp. As you register you will receive a confirmation email and then you will receive more details as we get closer to camp sessions.
For details and registration, please go to www.carriagebarnacademy.com
If you have questions, you may call Chris at 570-335-1750.
https://www.carriagebarnacademy.com/summer-camp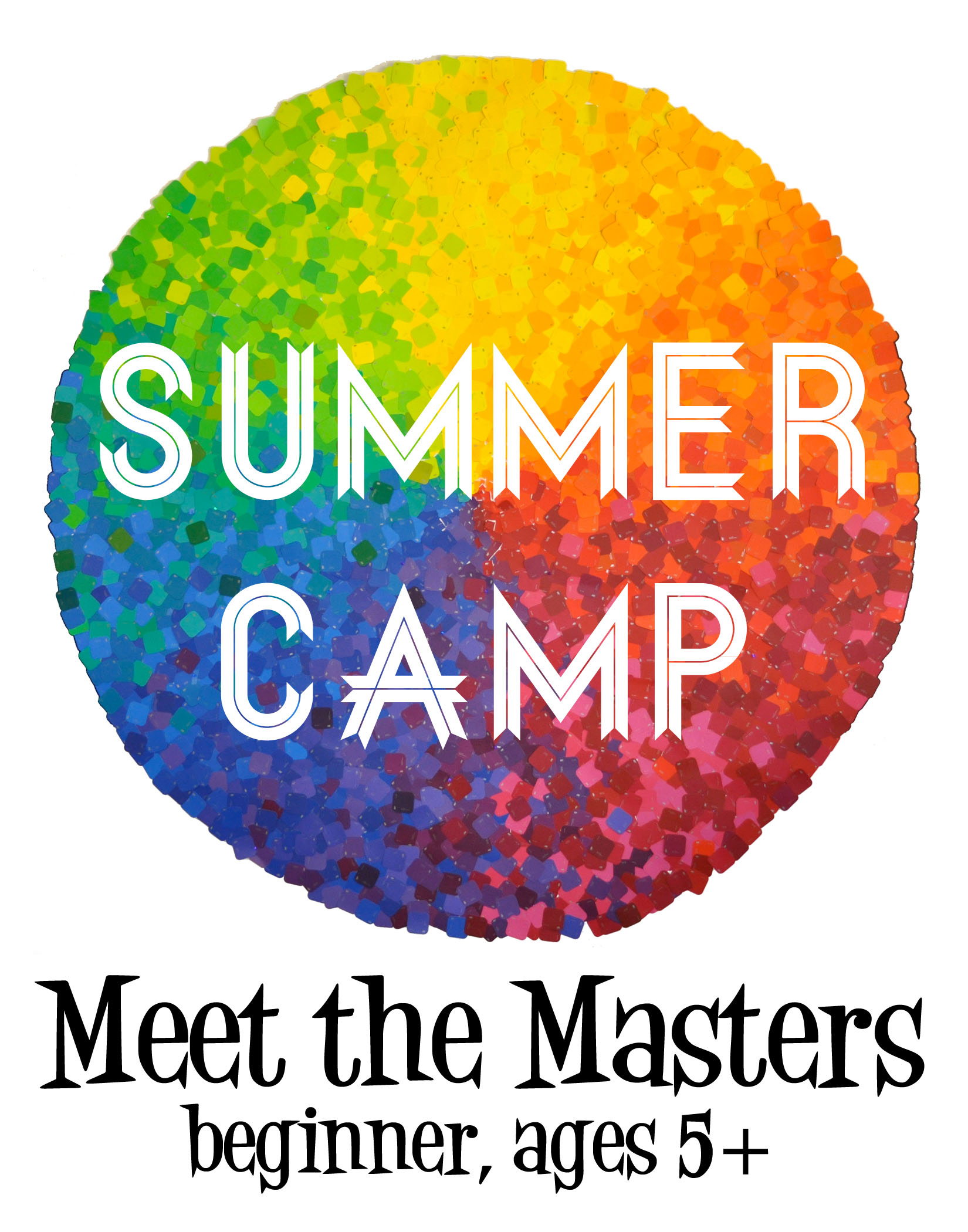 Spirited Art Summer Camps!
253 Scranton-Carbondale Hwy, Dickson City
570.507.1560
Ages 4 & up; Various Weeks June-August
Whether you are a young artist ready to discover the elements of design and color mixing or a more experienced artist who wants to explore new techniques and mediums such as faux stained glass, we have a camp for you! We have 5 different themes throughout the summer: Meet the Masters, Arts Around the World, Calendar Camp, You're the Artist and Farm to Easel. Find a description for each camp and more details on our Calendar at spiritedartscranton.com. * Please note a portion of each day will be held outside (weather permitting) and we are following CDC and PA Department of Health guidelines.