If there is one fact new parents learn quickly, it's this: the proverbial village it takes to raise a child is not limited to the human form. While a mother certainly needs her tribe, she also needs the right goods. The innovators at nanobébé approach design with this idea in mind, and have created a dream team of products that make the ideal supporting cast for a breast-to-bottle babe. When it comes to assembling your own crew, here's what to keep in mind: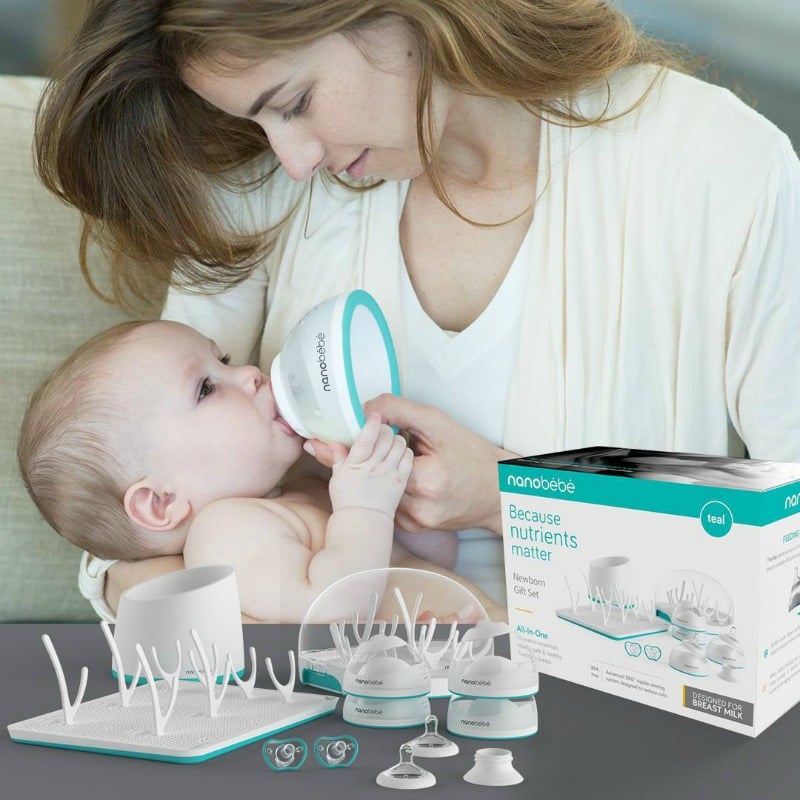 Go for the set.
We're picky about sets, but the nanobébé Newborn Gift Set is stocked with must-haves you'll actually use:
Sterilizer: The nanobébé sterilizer is made of medical grade materials and, when closed, keeps pump parts and bottles sterile for 24 hours.
Flexy Pacifier: Designed to prevent nipple confusion, the nanobébé Flexy Paci hits another must-have on our list: it's made of a single piece of silicone, leaving no crevices or pockets to harbor funk. And the ergonomic shape stays put in baby's mouth.
Warming Bowl: nanobébé's design philosophy centers around one goal: protecting the nutrients in breastmilk. The Warming Bowl is an essential part of that process, warming milk to a safe temperature while keeping all the goodness in your liquid gold intact.
Slim Drying Rack: A drying rack is absolutely necessary, so why not make it exceptionally functional and good looking?
Adapter for Pump: In the world of baby gear, the word "adapter" can render visions of clunky, half-functioning appendages that tend to make things a little more complicated. Not here. This simple adapter allows moms to pump directly into a Nanobébé bottle from any brand and style pump. Simply pump into the bottles, stack (they're designed for it!), and go.
If you already use nanobébé bottles, these items are also available sold separately.
When it comes to storage, you need a system.
Pumping milk is hard work, and that work must be protected. nanobébé's Breast Milk Storage System features leak-free bags with an innovative design that holds milk in a shallow layer so it can cool quickly and thaw evenly to preserve the nutrients in the milk. And thanks to the breastmilk organizer, the leak-proof bags can be stored neatly in the fridge or freezer.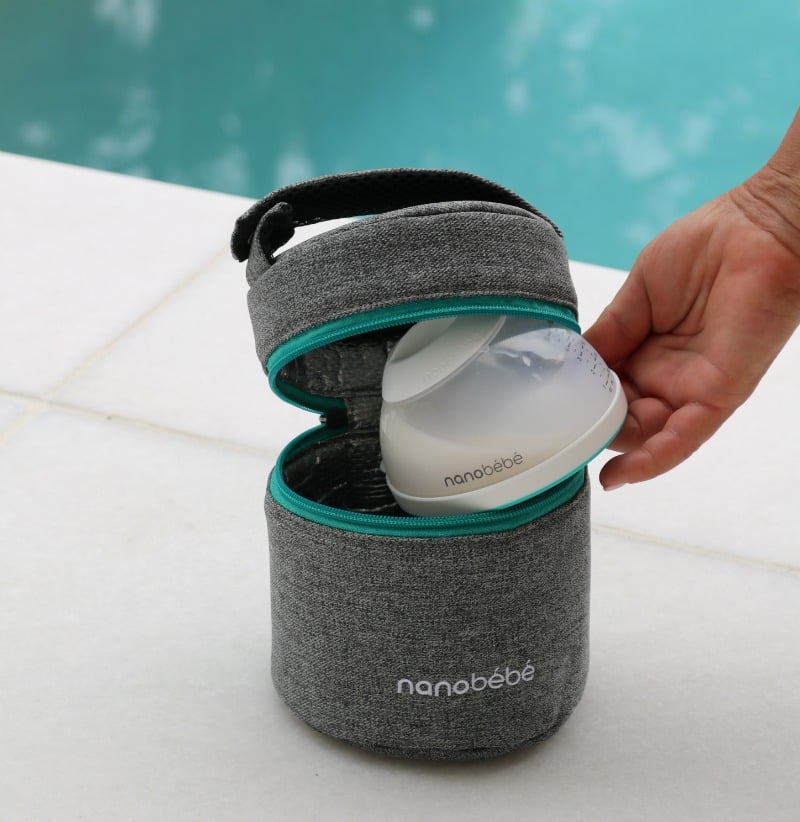 Streamline bottle feeding on-the-go.
The nanobébé Bottle Cooler & Travel Pack features triple-layer insulation to keep things cool while you're out and about. It stores a whopping three bottles and features a quick-snap handle that easily attaches to a stroller or diaper bag.
You're going to need pads in places you didn't know you need pads.
Because one never knows when letdown can strike, day and night nursing pads are a must-have to comfortably prevent leaks around the clock. Each pad is individually packaged, making them perfect for leak protection on the go.
nanobébé is available for purchase and registry at Walmart, buybuy Baby, Amazon, Bed Bath and Beyond (online), Babylist and Target.